The office is under the contrl of University Registrar, BCKV. The Duties and activities of the office of Special Officer (Development):
The office collaborate with the Registrar and the Comptroller with regard to submission of various demands to Central and State governments/ funding agencies.
Member of the planning committee for distribution of development grant from ICAR
Nodal officer for preparing the institutional projects for development.
Other functions as may be assigned by the Vice-Chancellor from time to time.
Preparing notes and reports of the development and planning council of the university.
The Special Officer (Development) is holding the responsibility of the branch and functioning with the help of a few ministerial staff in the branch, Names are :
Mrs. Ruma Sengupta, Junior Superintendent,
Sri. Arabinda Mal, Field worker, (Gr-II)
It is located at first floor of the administrative building opposite to the office of the Dean, Students Welfare.
For any query contact:
Special Officer (Development) :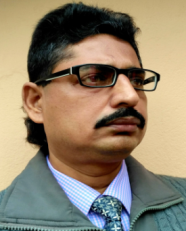 Dr.Narayan Chattopadhyay
Bidhan Chandra Krishi Viswavidyalaya
Administrative Building, 1st Floor
PO: Krishiviswavidyalaya, Mohanpur,
Nadia, West Bengal, India, Pin:741252
Phone No: Ph: (03473)-222269/70/79
email:This email address is being protected from spambots. You need JavaScript enabled to view it., This email address is being protected from spambots. You need JavaScript enabled to view it.