Regional Research Station (RRS), New Alluvial Zone (NAZ), BCKV, Gayeshpur is one of the six Regional Research Stations established in view of implementation of NARP of the ICAR in1990. The State Government handed over many farms or stations to BCKV for conducting research works related to the development of agriculture and allied activities keeping in view the zonal requirements of the respective region. RRS, NAZ, established at Gayeshpur, Nadia, is functioning as a main research station of New Alluvial Zone comprising districts like Malda (11 blocks), Murshidabad (17 blocks), Nadia (17 blocks), Bardhaman (4 blocks), Howrah (2 blocks), Hoogly (7 blocks), North 24 Parganas (13 blocks), North-West Dinajpur (4 blocks) covering an area of 14288.00 Sq.Km which constitutes 16.04 per cent of the geographical area of the state. It has one Sub-station at Chakda in Nadia district. River Ganga is flowing throughout the middle pathway of the zone.
Location
It is located within the premises of Central Research Farm at Gayespur is situated between 22.968951 N and 88.495862 E
Contact Us
Dr.Subhendu Datta
Regional Research Station, New Alluvial Zone
Directorate of Research
Bidhan Chandra Krishi Viswavidyalaya
P.O. Gayeshpur, Nadia, West Bengal – 741234
Mobile No. 
E-mail:
Mandate of RRS
Basic, adaptive and need based zone specific research to meet up problem of the farmer of this zone.
Innovation / modification of eco-friendly technology specific to this zone.
Selection and preservation of plant genetic materials/resources.
Production and distribution of quality inputs for the farmer of this zone.
Extension of advanced technology and motivation to the farming community through training and demonstration.
Development of eco-friendly and sustainable fish farming technologies for augmenting fish production of this zone.
Some activity of RRS(NAZ)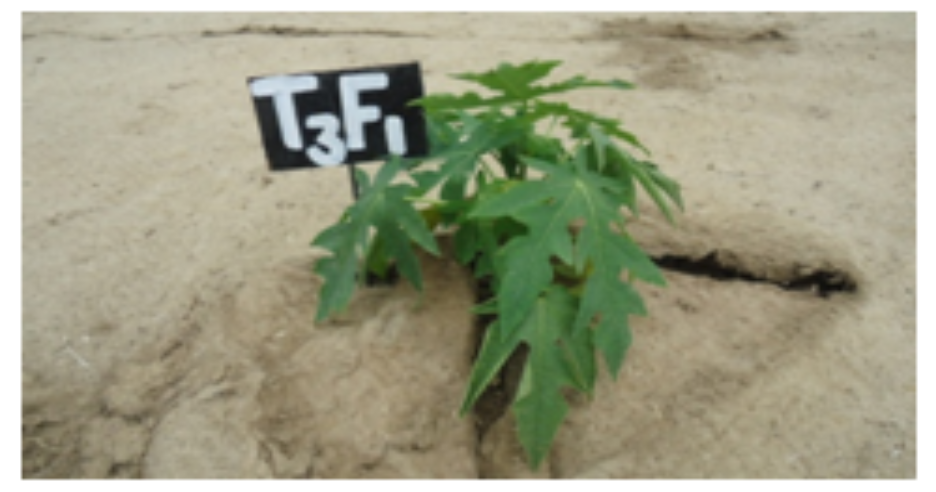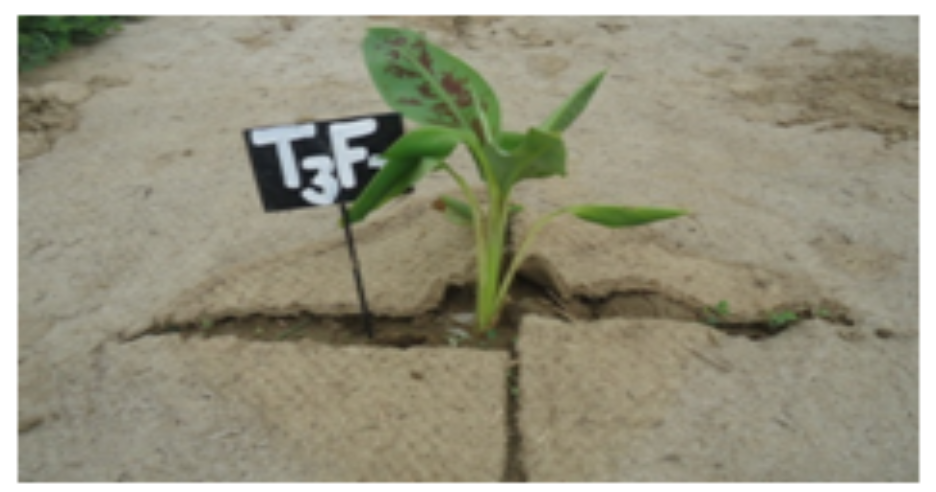 Jute Agro Textiles management on vegetables and fruits
    
Evaluation of the BARC released Black gram varieties for Crop Intensification in W. Bengal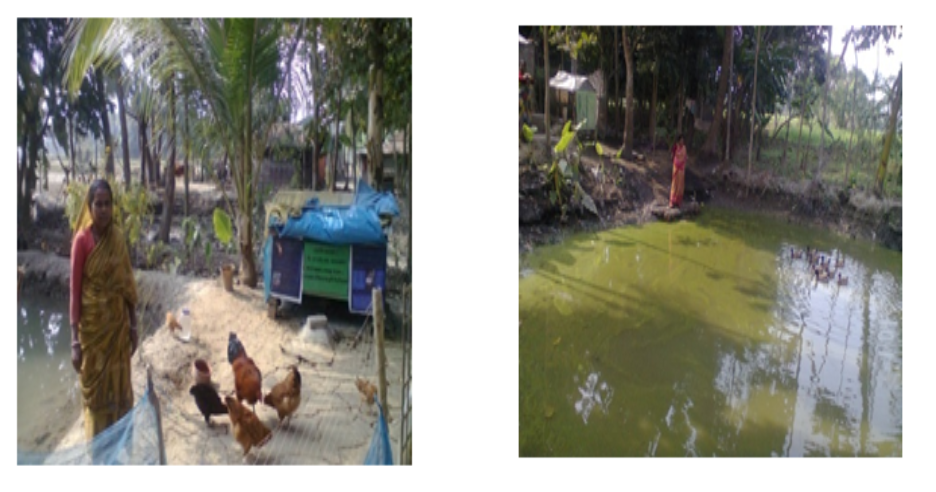 Integrated poultry-cum-fish culture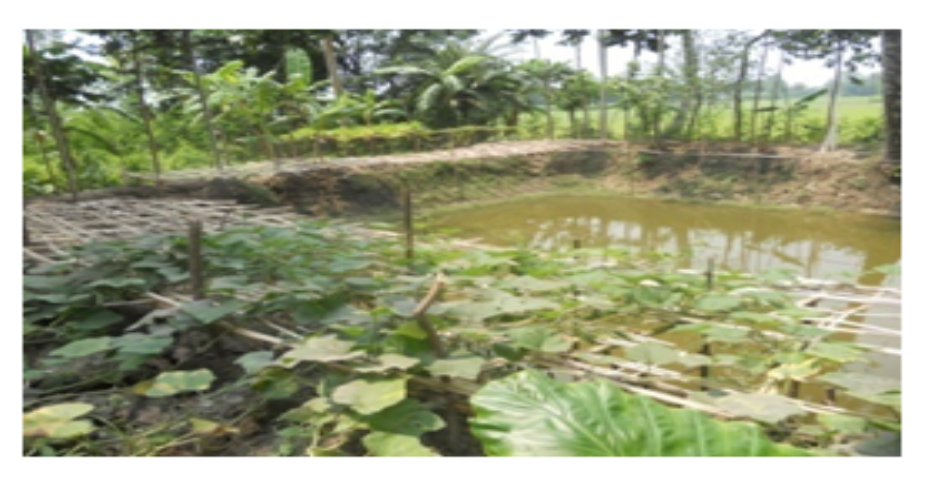 Integrated fish-vegetable-poultry/ duck farming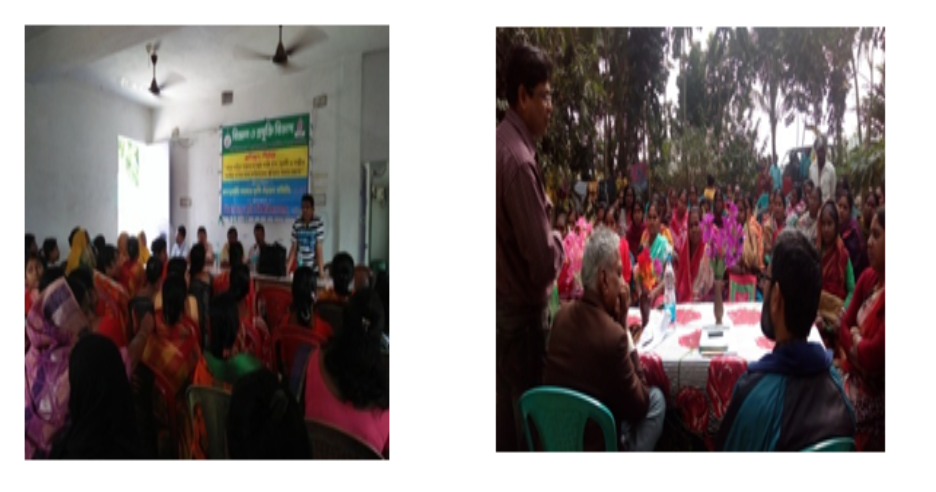 Training programmes for awareness development among rural women
 NABARD, of WB funded project entitled " Establishment of three different production units for high quality fruit plants, enriched compost and integrated fish farming in the district of Nadia, West Bengal" from 01.04.201 to -31.03.2021.
DSTBT, Govt. of WB funded project entitled "Socio-economic upliftment of sc/st community through back yard papaya cultivation using jute agro textile with pitcher pot irrigation with run-off and domestic waste water", from 01.08.2019 to 31.07.2022
RKVY(RAFTAAR) of WB funded project entitled "Utilization of Fallow Land Using Mulch (Jute Agro Textiles & Straw) and Unused Seepage Water for Enhancement of Groundnut and Maize Productivity in Red & Lateritic Zone of West Bengal: A Pilot Study", from 12.08.2021 to 11.08.22.
DSTBT, Govt. of WB funded project entitled "Women Empowerment through Small-Scale Integrated Fish Farming in Homestead Ponds and Linking up with Self-Help Groups" during May 2016 – April 2019.
Some achievement / Technologies Available for Dissemination in the zone
Application of Jute Agro Textiles like mulching materials for cultivation of high-value vegetables, field crops and fruits crops.
Freshwater fish (carps, air-breathing fishes, non-conventional fishes) and prawn culture in derelict water bodies, homestead ponds, fish ponds, cemented tanks etc.
Integrated fish farming with poultry/duck/cattle in homestead ponds/ household pits.