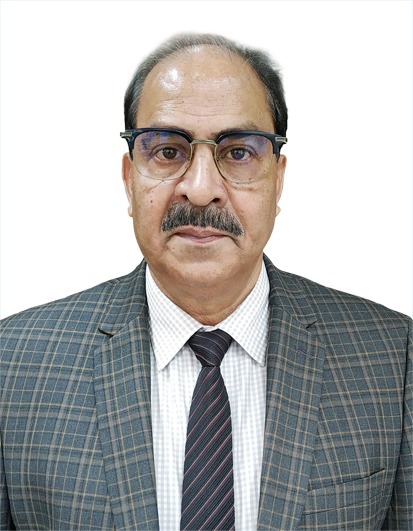 Prof. B S Mahapatra
Vice Chancellor
………and once again a new year has arrived with new hope, desire, strength and dimension. Forty eight years have passed away; BCKV has been serving the cause of human resource development in the vital field of Agriculture. Loads of creamy layers are brought up with the tender touch of this mother institution. Since 1974, many personalities came out from this educational sphere of BCKV's esteemed lap. I am proud to be a BCKVian, and holding its most prestigious post of the Vice-Chancellor to get this opportunity to render my candidature which otherwise is built by this mother institution..
Time and tides waits for none. Old year passed away with multi colour memories to leave its space for the new one. The year 2022 must be in the name of BCKV students as they have fought to snatch huge numbers of all India positions in AIEEE-JRF/SRF, GATE, IISc., IITs, IIMs and many other reputed examinations of all India fame. They are the ACHIEVERS OF THE YEAR 2022. Few students even cracked examinations to get admission of universities of foreign countries. This shows the potential of BCKV students in academic arena of all India fame. Talent, strength and caliber were there with them. I, as the Vice-Chancellor, provided only right environment and facilities to them. I convey my sincere thanks and blessings to them. BCKV has been pleased to receive a Registrar from WBCS (Exe) and a Comptroller from WBA&AS of Government of West Bengal. Hope BCKV may repair, correct and overcome the hurdles with the administrative knowledge of them and their esteemed experiences.
With the grace of Almighty, I convey my good wishes, complements, blessings to all students, teachers, officers, non-teaching- permanent, contractual and daily wage labourers and pray to the Almighty for their well being, good health and overall prosperity. They are the assets of this exclusive University.
Happy New Year 2023
Hope a new sun shall rise to eradicate all darkness….